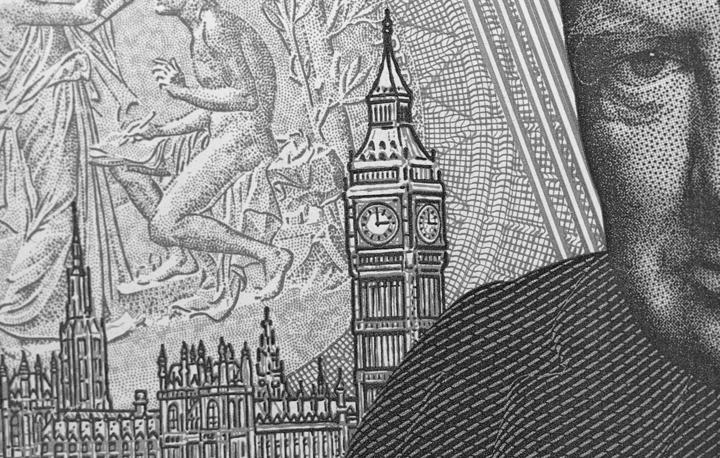 What is certainly not a secret, is that architects are not particularly excited by the financial management aspects of running a practice. At Fresh Projects, we believe that is the way it should be.
We understand that architects became architects to create great spaces and design timeless buildings. Not to forecast fees, analyse resource allocations and manage budget efficiencies.
But, we also know that it is impossible to sustainably do the one without the other. 
So how do profitable architectural practices manage to be profitable?
More profitable architect practices spend less time on financial management - and Fresh Projects has thousands of clients to prove it.
Over the last five years, thousands of architects and architectural practices have used Fresh Projects software to get automatic, real-time project profitability insights. Currently, over 50 000 projects across three continents are under control thanks to our software.
What makes Fresh Projects so powerful is that it gives architects the tools they need to get the correct financial answers to the right financial questions - without having to manually collect and collate the data themselves. 
Here are just 3 of the many features that all Fresh Project clients use to become more profitable.
1] The Fresh Projects Fee Calculator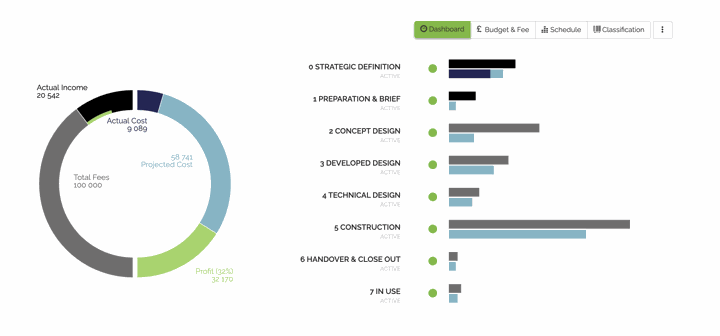 "With the Fresh Projects Fee Calculator we create profit-inherent fee proposals in a matter of minutes. And knowing that we're engaging clients with a reasonable proposal that reflects the effort and value required for the project, gives us and our clients even greater confidence in our ability to deliver." Ryan McGarrie, Associate Director, Space Zero 
2] The Fresh Projects Profitability Tracking Dashboard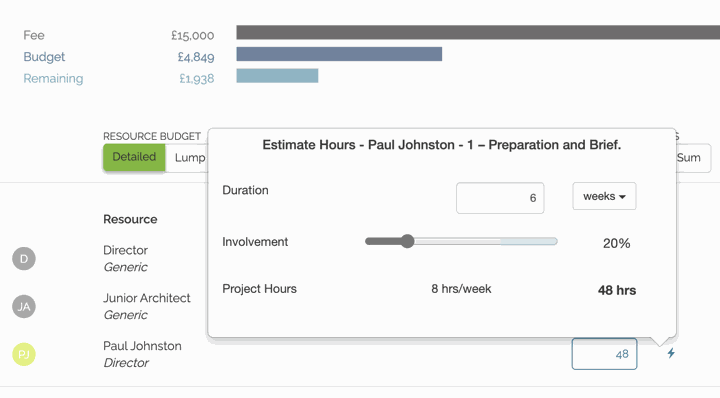 "Fresh Projects was the profit-and-loss management tool we needed to kickstart our journey of organisational transformation." Leon Gouws, Director, Osmond Lange Architects
3] The Fresh Projects Weighted Forecasting Tool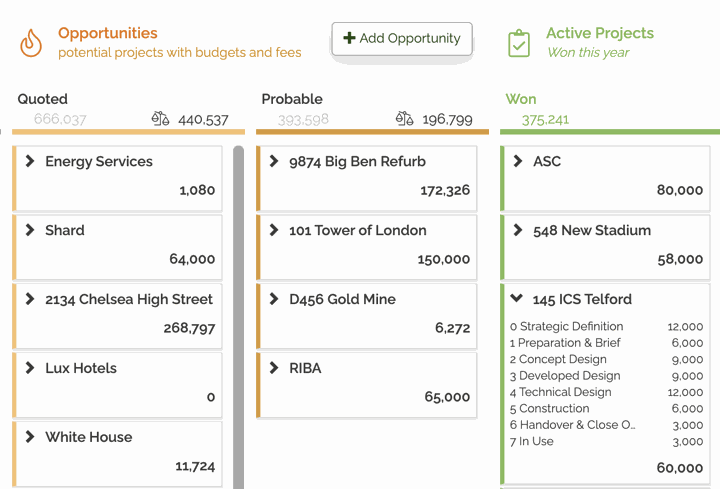 "Fresh Projects has given us the benefit of foresight. Giving us sight of potential pitfalls way in advance." Peter Stokes, Partner, DHK Architects 
Of course, we would never want to offend the architects who love spending their days with spreadsheets and timesheets and balance sheets, but we want to sincerely invite all other architects to learn more about Fresh Projects.
Trust us, it will be time profitably spent. 
Article also published on The Architects' Journal site https://fp.link/ajuk